Contents

Overview
Code protection
File protection
Preferences
Command line options
Batch processing
Additional information
Frequently Asked Questions
Technical Support
Update software
License agreement
Order full version
Trial version reminder
"About" window

HTML Code protection
Below you will find the fastest method to protect your HTML code. You simply copy your web-page code to clipboard, paste it into Web Form Anti-Spam, press "Protect" and your protected code is ready – take it back with the clipboard and paste to your web-page HTML code. It is protected now. If you need to protect whole files, consider using Web Form Anti-Spam in file-mode.
Typing (pasting) in the code and protecting it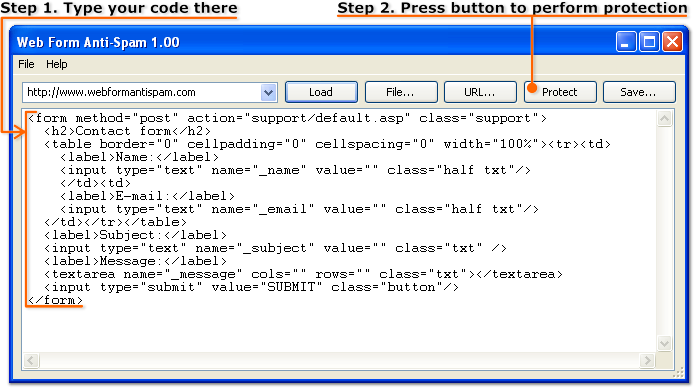 Taking results out of Web Form Anti-Spam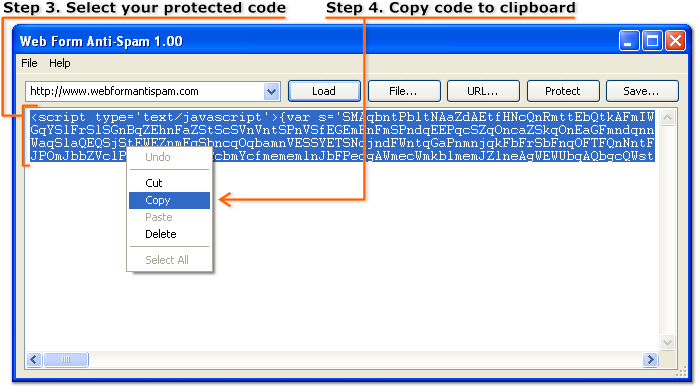 Where code protection can be used?
This method is the best for fast coding and for experimenting. To make Web Form Anti-Spam protecting HTML files, you should use file protection.