Web Form Anti-Spam download


Version: 1.00.00.0040, Released: 19 May 2009, Size: 2.83 MB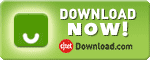 Primary fast download at Download.com.
50% discount available!
Leave a review and get a 50% discount coupon code. Read more...

Secondary download at local mirror, may be slower.
Download and run, then follow the installer instructions.


Secondary download at local mirror, installer executable archived in ZIP.
Your download should start shortly. If it does not, please use the following hyperlink: webform-antispam-setup.zip.


Note: Windows XP Service Pack 2 may be blocking your download. The latest versions of Internet Explorer pops up a little yellow bar at the top of the screen that informs you a download has been blocked:


To continue the download, you can right-click this information bar, and select "Download file...".
Download safely
Guaranteed Spyware-Free: We guarantee that we do not make spyware or inject spyware modules into our product installer files. We highly respect our users' privacy. Privacy policy...
No Ads: We will not install any ad-components onto your computer.
Guaranteed Virus-Free: We always carry out full virus detection on files before our software is released.